Recently, the Memory of the Year Award Ceremony 2022 was held in Shenzhen. All products are rated by 500,000 electronic engineers and 70 experts from the sector. BIWIN EPS200 was chosen to be the Top Embedded Memory Chips in China 2022 "Memory of the Year" for its excellent performance, competitive price, technological innovation, superb customer service, and wide applications.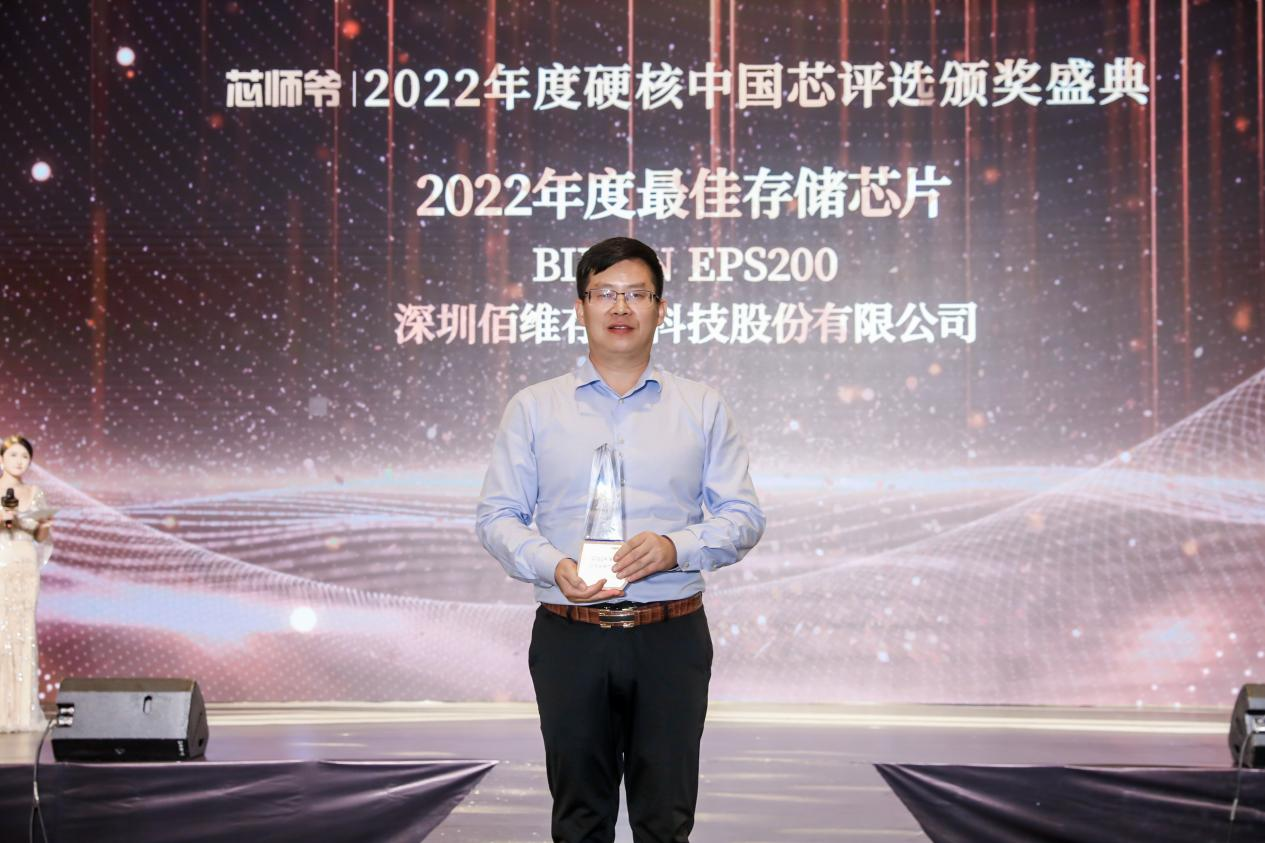 Mr. Tu Youkui, Deputy General Manager of BIWIN Embedded Business Group
BIWIN EPS200 balances low power consumption and high performance in a tiny POP chip. It integrates controller, high-quality NAND, and LPDDR4X to produce chips available in dimensions of just 8 x 9.5 mm and thickness of less than 0.78 mm. With an utilization rate of 92%, BIWIN EPS200 offers a capacity of 32 GB + 16 Gb while ensuring its working voltage is lower than 4.7 mW. It is easy for you to find this ESP200 in products from mainstream wearable manufacturers. BT interposer reduces the risk caused by the incompatibility between the fixed size of the wafer and the finished product. By adjusting the plastic packaging process capability, combined with multi-dimensional simulation modeling, simulating the customer's board-level usage scenarios, and adapting the stress relationship between the substrate, plastic packaging compound, and wafer, it has achieved the leading capability of warping within 30 μm at a high temperature of 260 °C.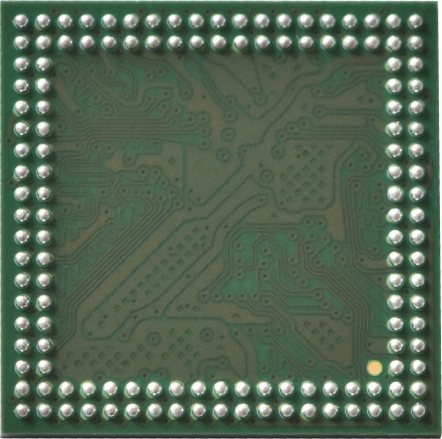 BIWIN Embedded Memory EPS200
OFweek China Auto Industry Award Ceremony 2022 was also held in Shenzhen. This industry award ceremony offers a fantastic opportunity to bring together industry-leading products, technologies, and enterprises from the sector and to spur innovation and deliver more innovative products and cutting-edge technologies to the industry. BIWIN C1008 2.5" SATA SSD won the OFweek Excellent Auto Electronic Innovation Product Award 2022.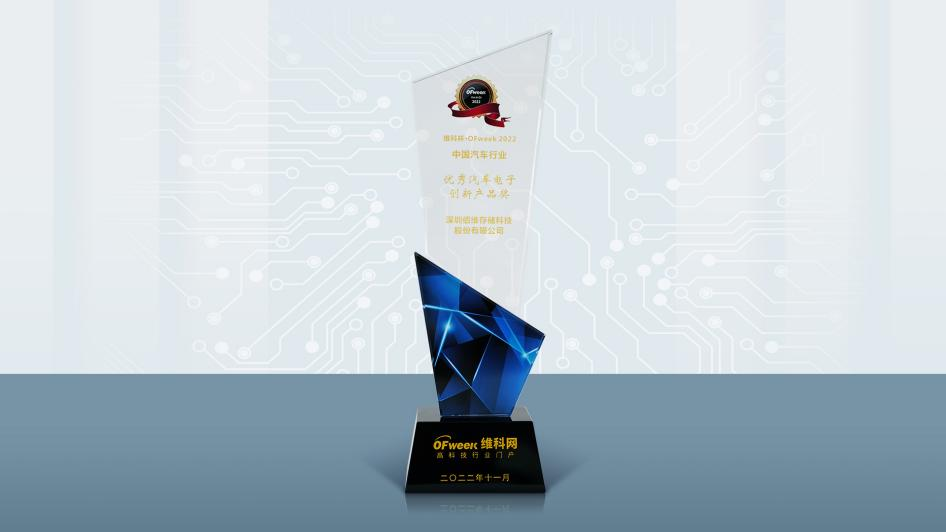 OFweek Excellent Auto Electronic Innovation Product Award 2022
Featuring the SATA 6Gb/s interface, BIWIN C1008 is crafted with 3D TLC flash, providing a range of capacities of 500 GB, 960 GB, 1.92 TB, and 3.84 TB. The C1008 SSD provides stable reading and writing, more than 3000 P/E cycles, "firmware algorithm + tantalum capacitor" dual power failure protection, wide temperature technology, enabling smooth and stable input-intensive workflow. This C1008 is widely validated in in-vehicle surveillance system and DVR(Digital Video Recorder). State-of-the-art NAND, controller chip, and DDR DRAM coupled with BIWNI's hardware, firmware and advanced packaging and testing contributes to C1008's unparalleled performance.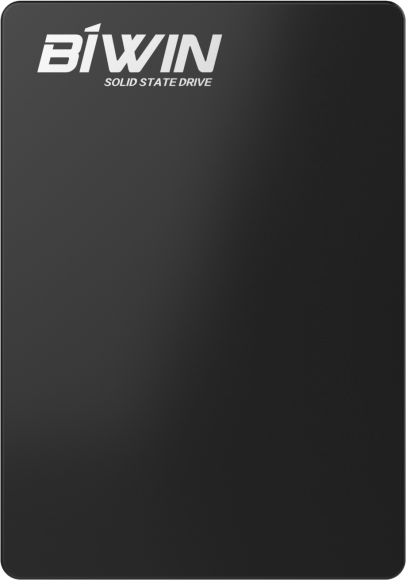 C1008 2.5" SATA SSD
BIWIN will be committed to its partial integrated manufacturing from R&D to packaging and testing. Also, BIWIN will devotes itself to the innovation of full-stack products featuring wide application, excellent performance, superb quality and high reliability, providing customers with customized storage solutions.