BIWIN Introduces CFexpress Cards for Cameras
The update of professional-grade cameras and the rise of 4K and 8K content puts highers requirements on the performance of memory cards. Speed performance and stability are considered to be two important indicators users can't ignore.
BIWIN CFexpress Cards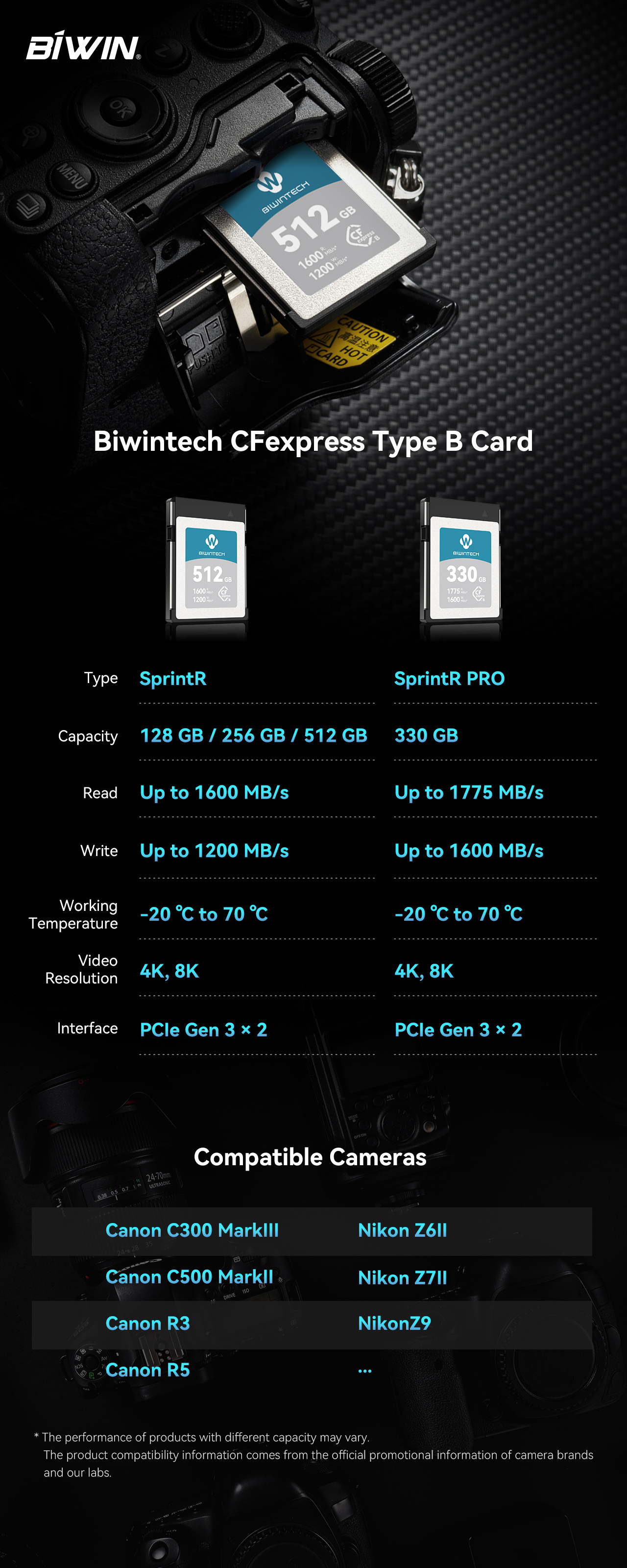 1. High speed supports 8K RAW video recording
BIWIN SprintR CFexpress adopts PCIe3.0 and NVMe to hit 1600 MB/s sequential read and 1200 MB/s sequential write. BIWIN SprintR PRO with a blazing-fast writing speed up to 1600 MB/s is ideal for 8K RAW video recording.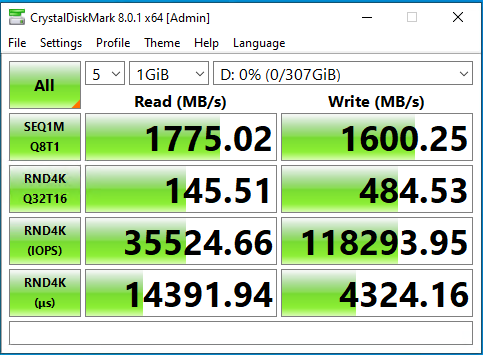 In addition, the excellent reading and writing performance of BIWIN CFexpress card comes from it's own firmware R&D capabilities. For data transfer, BIWIN CFexpress card can initiating commands in advance to guarantee high-speed performance when the camera system load is low.
2. No slowing down any more
BIWIN CFexpress card has optimized in terms of garbage collection, continuous writing, and NAND parameters for camera I/O. The layout of NAND is optimized to overcome GC in continuous writing and reduce latency. Also, BIWIN has made adjustments to time parameter of NAND erasing to ensure stable writing. BIWIN firmware is optimized to bring stable performance and avoid slowing down, delivering sequential writing speed up to 1200 MB/s.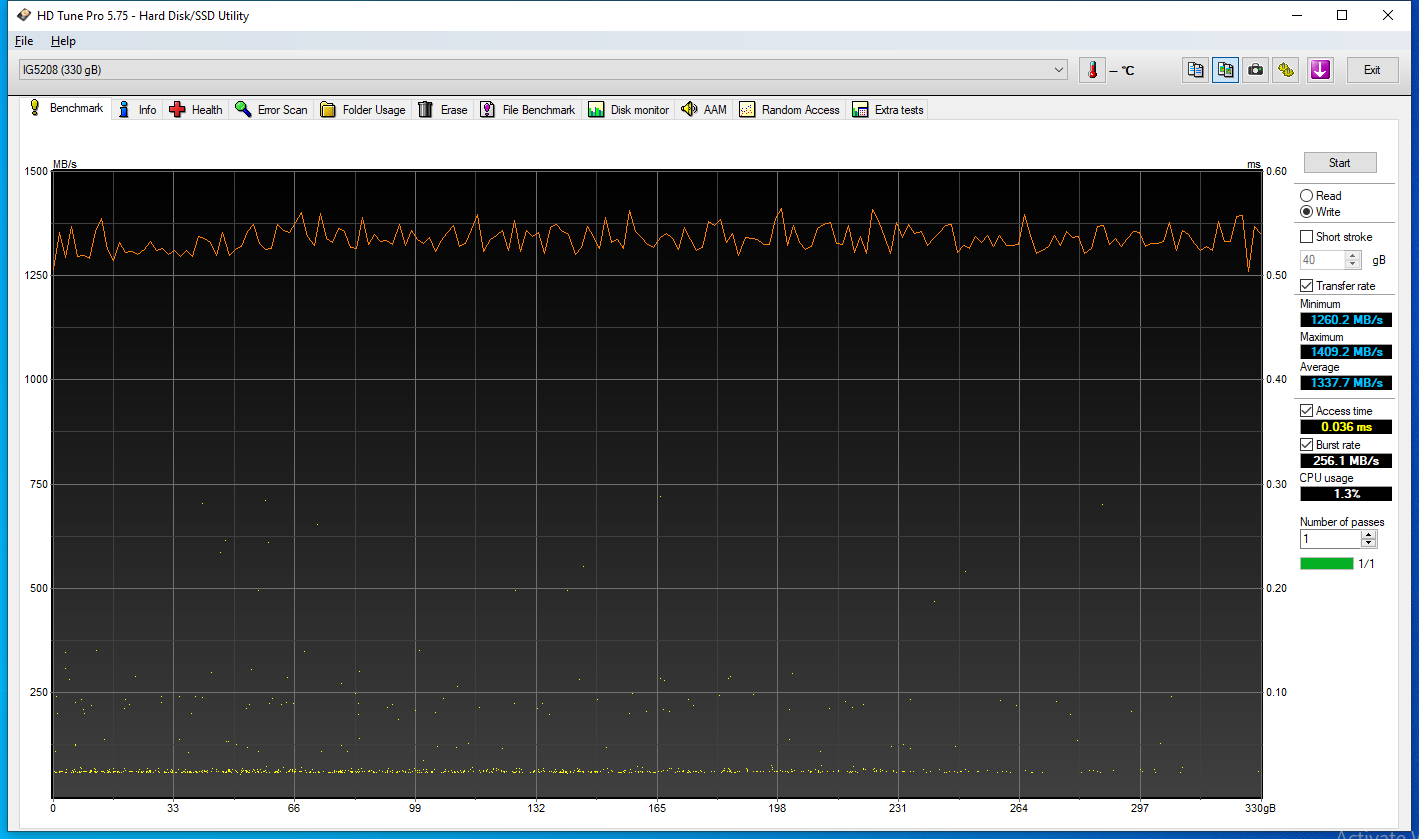 Since the alarm mechanism may be triggered when the working temperature is too high, BIIWN limits the number of Active Die to take good control of the power consumption and frequency, ensuring the great stability of the CFexpress card.
3. High reliable to resist extreme environments
Crafted with high-quality NAND flash, BIWIN CFexpress card is strictly tested to work despite magnetic environments, intense X-rays, UV light and harsh electrostatic environments. It also works well in temperatures ranging from -20 ℃ to 70 ℃ to reduce the risk of any damage and data loss.
4. Widely compatible with mainstream camera brands
BIWIN CFexpress is compatible with cameras and devices with CFexpress Type B memory card slots or with XQD slots upgraded to accept CFexpress (e.g. Canon R3, Canon 1D X Mark Ⅲ, Canon R5, Nikon Z6/Z7/Z9). BIWIN lab has more than 30 cameras from mainstream brands to carry out the compatibility test.
As high-resolution cameras are dominating the market, CFexpress card with better performance and higher reliability is going to be a catch. BIWIN CFexpress cards provides speeds up to GB/s through its self-developed firmware and advanced IC packaging and testing. BIWIN CFexpress cards are rigorously tested to bring great stability and reliability. Moving forward, BIWIN will stay true to its partial integration, bringing users quality mobile storage products with excellent performance.