The wave of urbanization in China has caused an increasing demand for security products, such as smart cities, smart transportation, etc. In the security industry itself, with new technologies, like artificial intelligence, computer vision, AR/VR, biometrics, big data etc., being continuously integrated with security technologies like ultra-high definition, thermal imaging, low illumination, panoramic surveillance, infrared detection etc., application scenarios are constantly being segmented and increasingly "fragmented"; which presents higher demands on the durability and environmental adaptability of storage devices.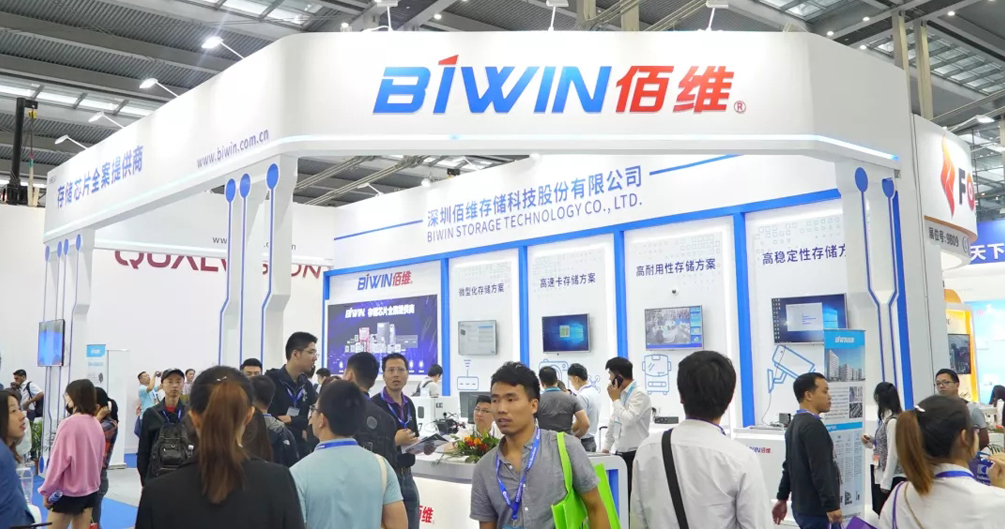 At the 2019 CPSE Security Expo, in terms of video surveillance applications, BIWIN demonstrated various storage solution portfolio; this attracted many visiting security clients from China and abroad to communicate and cooperate with BIWIN.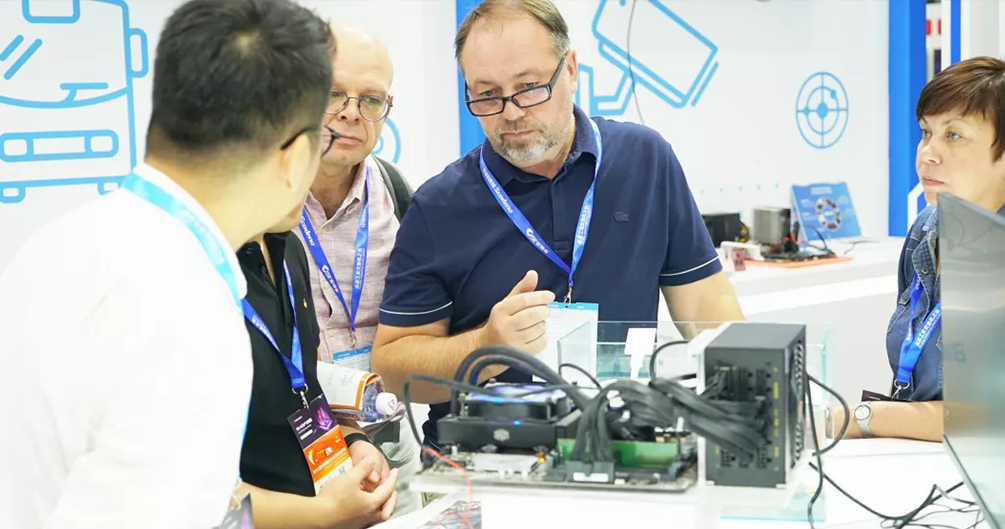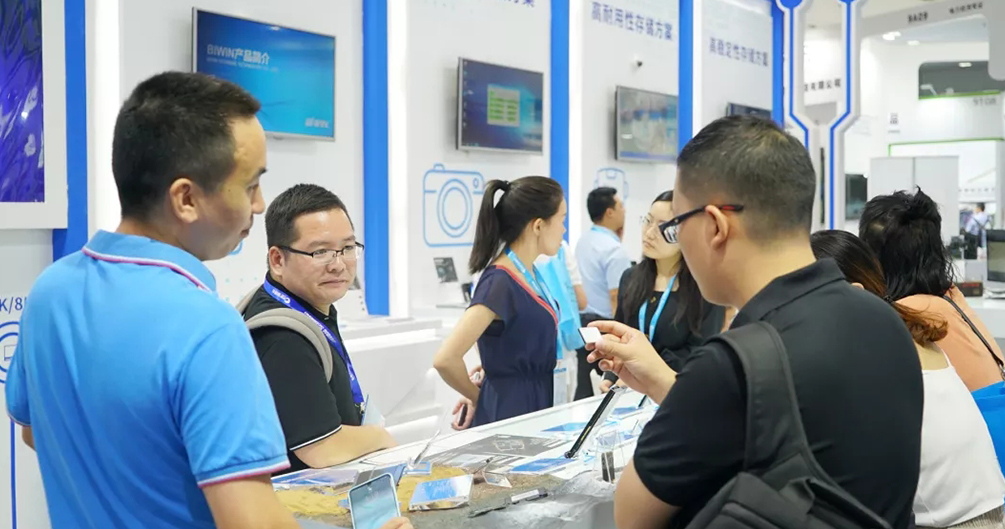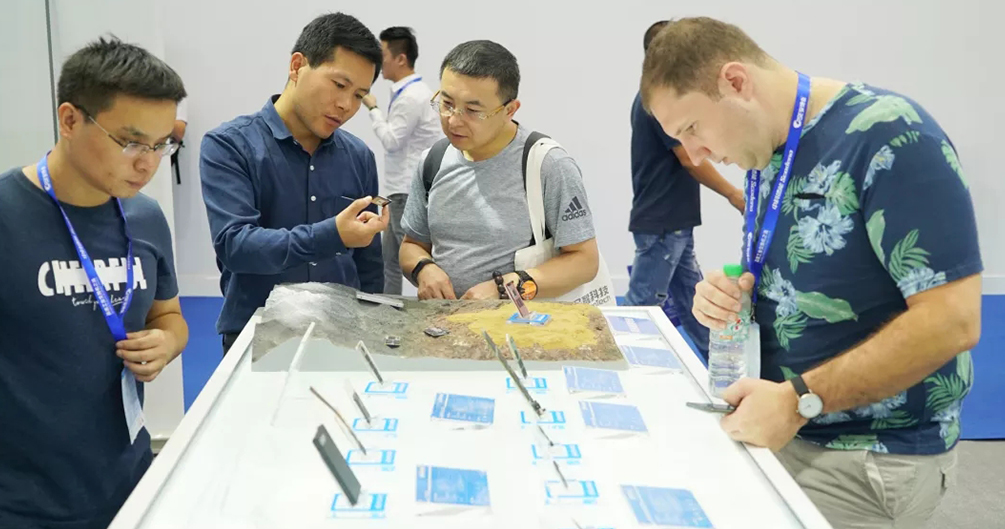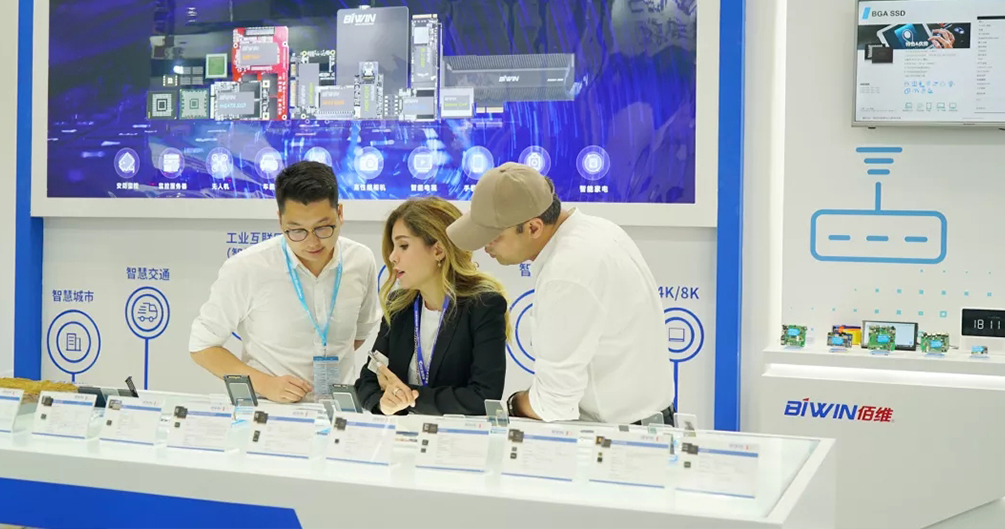 Segmented Market Storage Solutions that Accurately Covers the "End" Needs of Security Clients
As a super scenario of security applications, video surveillance is involved in smart transportation, smart government, education, retail, automobile and electronics, smart community, smart home, etc. The demands of each type of application have given rise to different standards and requirements on the performance, durability, reliability, interface specification and wide temperature application etc. of storage devices.
For example, BIWIN launched the SSD C1004 for on-board surveillance devices and other applications that require storage products to be highly reliable; the product supports wide temperature operations of -20℃ ~ +85℃, storage temperature of -55℃ ~ +95℃, power loss protection (PLP) and multi-channel high-definition video recording. It is worth noting that BIWIN SSD C1004 passed validation of many industry clients without requiring re-validation and could offer a steady supply for several important on-board (surveillance device) clients in China currently.
BIWIN launched the SSD I46E2 for data collection systems, high definition video surveillance and other applications that require continuous uninterrupted data writing for 7 * 24 hours; SSD I46E2 supports a continuous entire-drive writing speed of up to more than 400 MB/s under extreme high and low temperature environment. Also, with the support of strong PLP technology, it is able to handle more than 20,000 times of abnormal power-loss protection for a single device.
BIWIN launched the industrial-grade CF card and CFast card in order to meet the storage application requirements of high speed cards; their total threads can reach 165 MB/s and 600 MB/s respectively. In addition to excellent read and write performances, they also support wide temperature operations of -20℃ ~ +85℃ and they are UV-resistant, impact-resistant, waterproof and dustproof, allowing them to be used in high definition camera, video recording and other applications. In addition, BIWIN launched the world's fastest storage card CFexpress card in 2018; it supports PCI Express Gen 3 and NVMe protocol, and the maximum write speed is up to 1,538 MB/s; it supports a maximum capacity of 1 TB and it can realize fast-burst and large-capacity data copy; it is the best choice for ultra-high performance cameras.
BIWIN provides an entire series of miniaturized storage products such as eMMC, eMCP, BGA SSD, SPI NAND, ePOP and LPDDR for on-board central control, smart speakers, smart wearable devices, VR, AR and other devices. BIWIN is also able to provide embedded miniaturized storage chips with a full range of capacity and in diverse packaging, based on the client's specific needs.
Professional Storage that is Rock Solid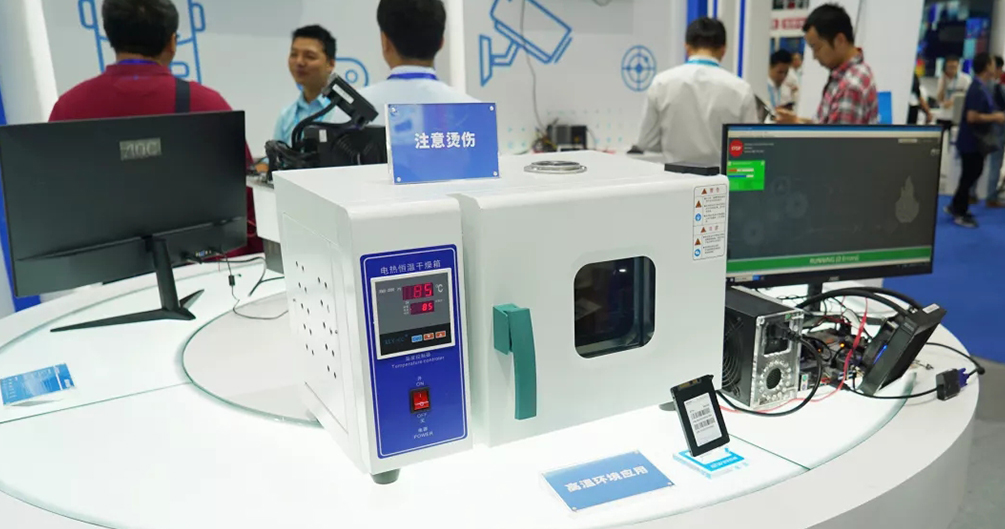 Figure of Product High-Temperature Test
For video surveillance and other special application scenarios: Stability that Prevails! How do we effectively perform data "transmission + recording + storage" in the complex environment of security applications, and produce products that best fulfill client requirements? Sheng Wei, BIWIN's Marketing Director for Greater China, believes that highly reliable storage products are the result of BIWIN's defined attributes during product creation, its autonomous algorithm for the debugging of key parameters, its attention to details in actual device application during hardware design and its strict production process and stringent test management. BIWIN created a complete package testing production line and its extensive experience in testing allows us to avoid defects in production and parts, thereby ensuring first-class quality of products.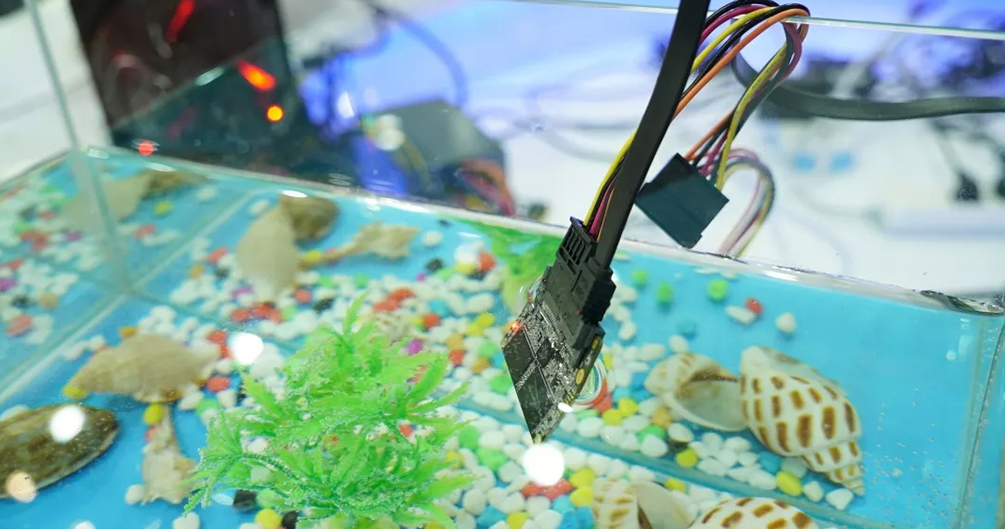 Figure of Product Waterproof Test
In addition, BIWIN is able to provide excellent customized services, highly-reliable product quality and real-time technical support, based on the specific application scenarios and needs of clients, providing security clients with terminal storage products and solutions that are "rock solid".