BIWIN has rolled out its SS321 SATA 2.5-inch SSDs for servers. These products help customers to forge a sound cloud computing center, server system, network security equipment, etc. They enjoy vast vistas in government, finance, operators, enterprise data centers, and more.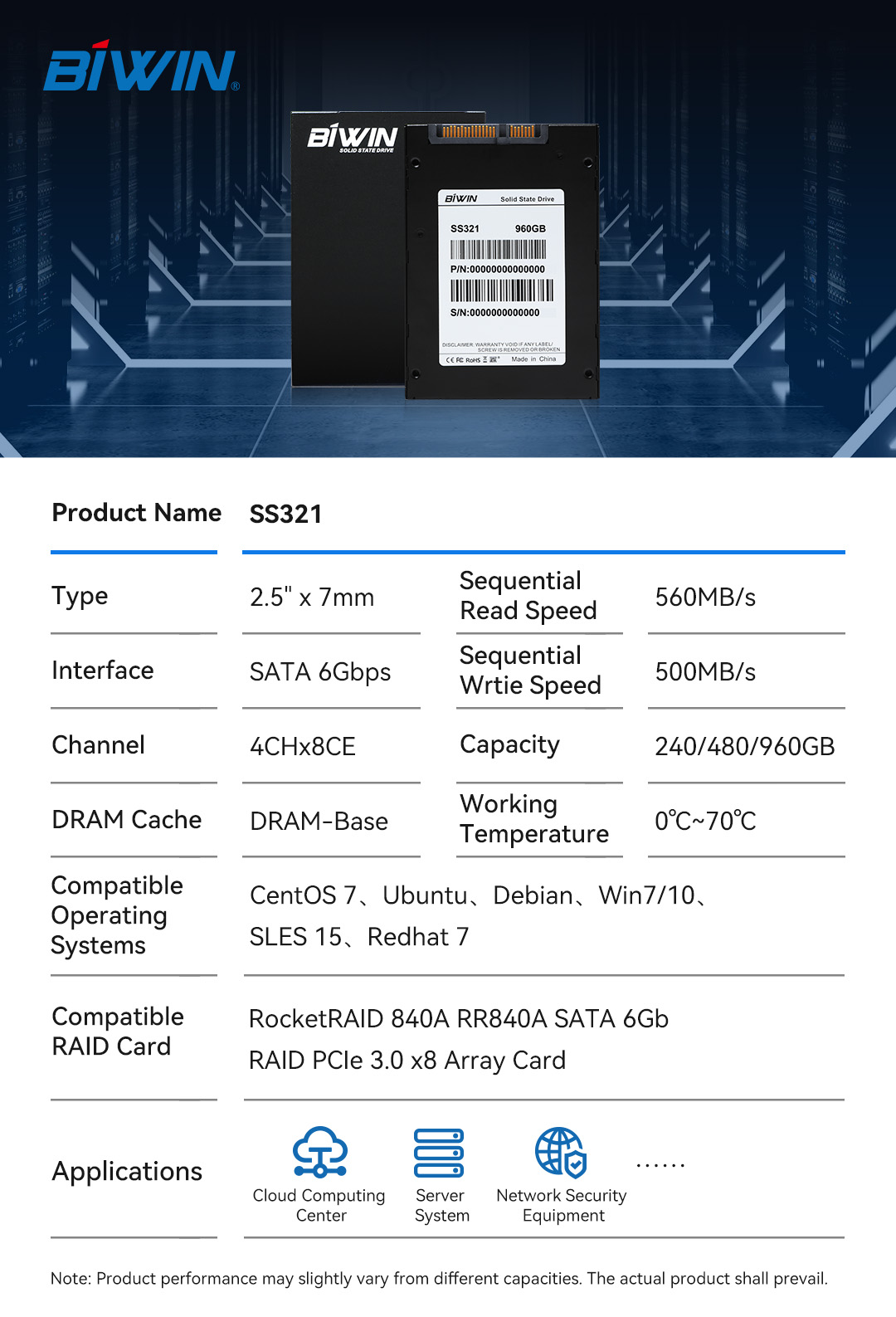 BIWIN SS321 is built with 3D NAND wafer, bundled with SATA 6 Gbps interface and DDR4 external DRAM cache. It delivers a maximum sequential 560 MB/s read and 500 MB/s write. Available in 240 GB, 480 GB, and 960 GB. We contrive it with the cutting-edge hardware design, firmware development, and Assembly & Testing and manufacturing process. Hence these products sport excellent performance, high reliability, reliable security, low power consumption, etc.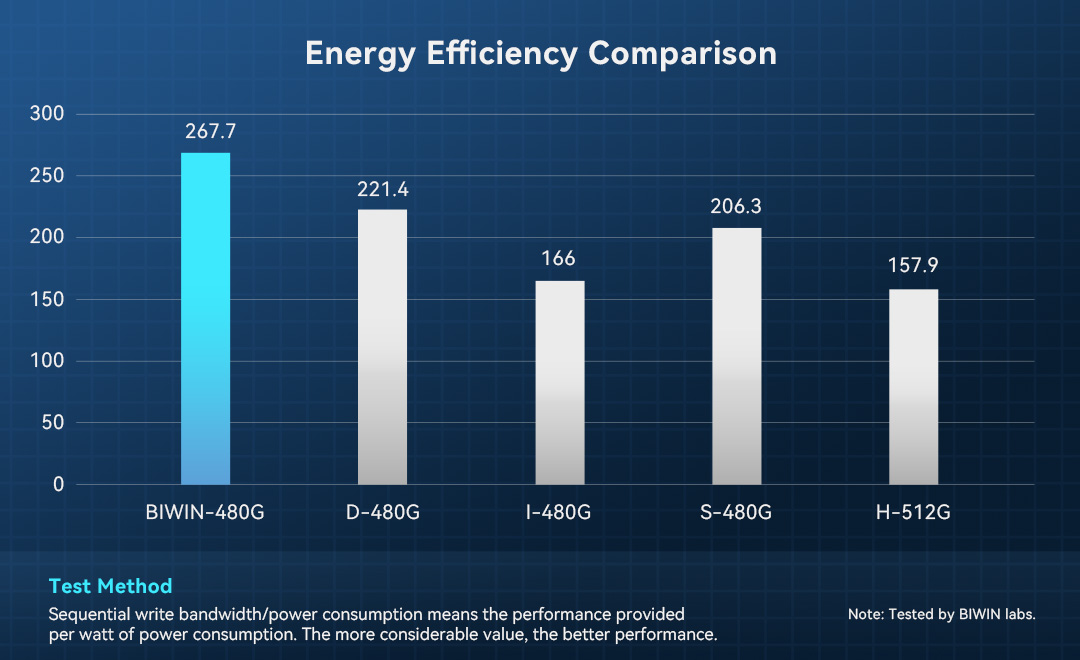 It can be seen from the above test that several mainstream products in the market cannot hold a candle to our SS321 when compared to its EER (energy efficiency ratio) and power consumption. Given that, these products help enterprises dip operation costs.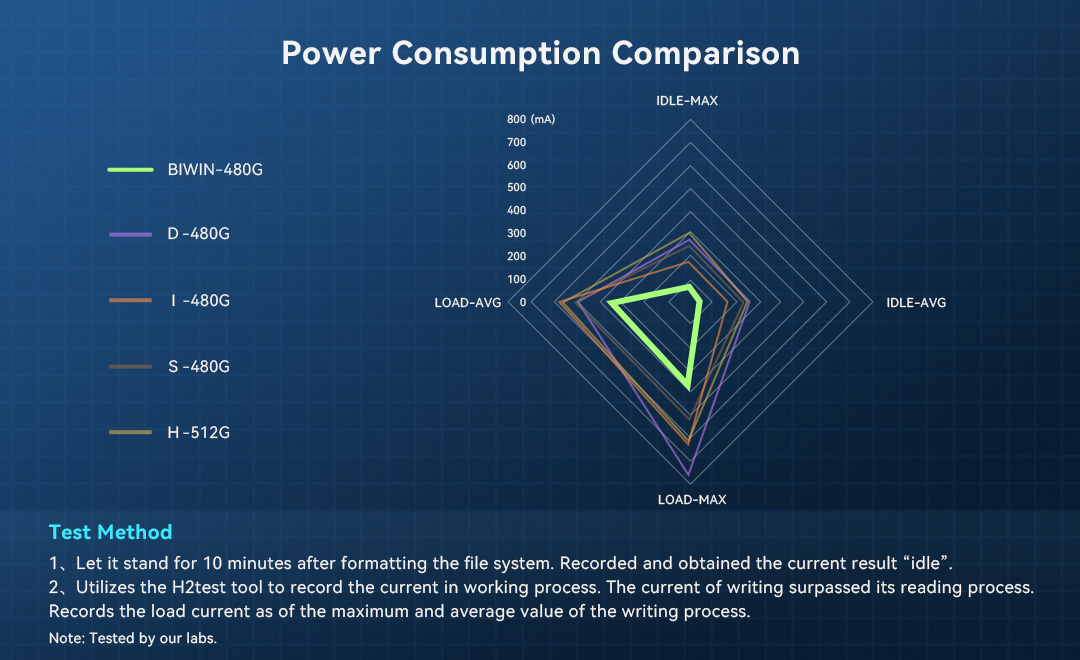 This SSD undergoes multiple firmware optimization with data inspection, power failure protection, and end-to-end data protection. These products can transfer data on server system disks in a safe, stable, and complete way.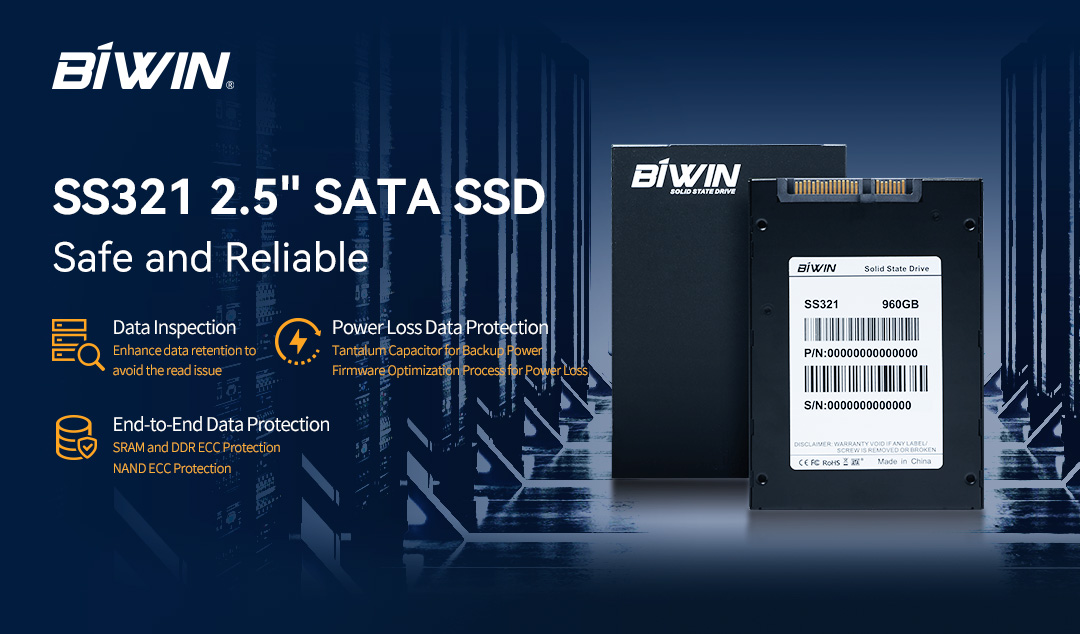 The server shall keep working for an extended period without downtime. As such, the system disk's stability and service life are vital. The BIWIN SS321 SATA SSD can deliver the MTBF (mean time between failures) of 2 million hours, and its UBER (Uncorrectable Error Rate) is less than 10˄-17. On top of that, we provide this series with a 5-year limited warranty to meet customers' needs.
The SS321 Enterprise Server SSD is another pioneering product based on our local market exploration. With the integration of the partially integrated industrial chain, BIWIN will continue to help customers to achieve business success.