As the PCIe SSD prices continue to drop in 2022, the cost of purchasing high-performance, high-capacity PCIe SSDs for PCs has also decreased. This has expanded the application of PCIe 4.0 SSDs in the PC OEM market, driving a significant increase in the market share of consumer PCIe 4.0 SSDs. BIWIN has extended a new DRAM-less PCIe 4.0 SSD-- AP860 for desktops, laptops, and all-in-one computers. This new product offer high performance, large capacity, excellent compatibility, quality consistency, and supply stability.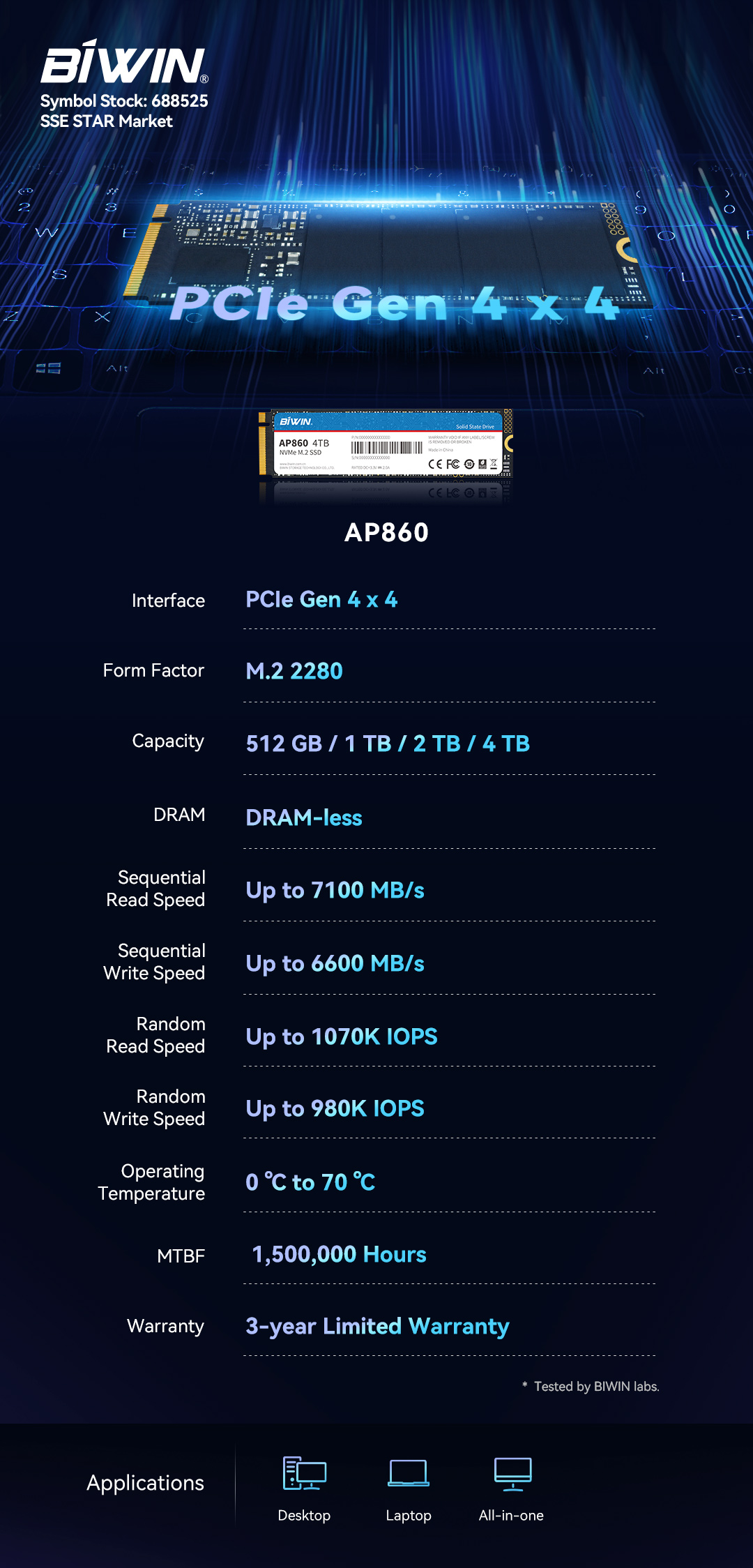 Powered by self-developed firmware, BIWIN AP860 delivers up to 7100 MB/s sequential read and up to 6600 MB/s sequential write using the PCIe Gen4×4 interface and NVMe 1.4. AP860 is two times faster than its predecessor, the AP423 PCIe 3.0 SSD, both in read and write speed. With a capacity up to 4 TB, it offers random read / write speed up to 1070K IOPS / 980K IOPS, bringing improved responsiveness and smooth user experience. AP860 also adopts a cost-saving DRAM-less solution and supports HMB to achieve ultimate performance.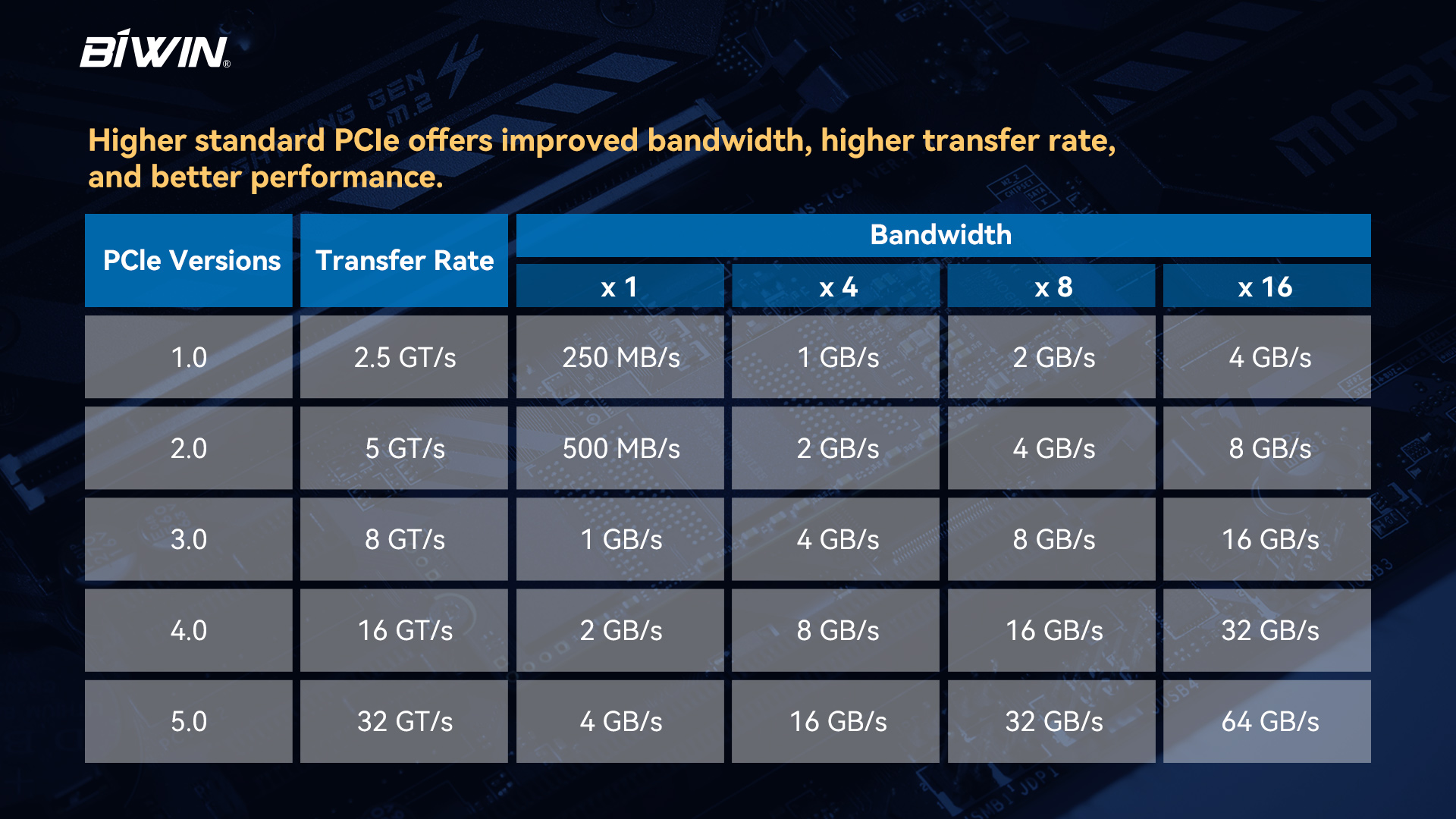 With built-in Power Management Unit (PMU), AP860 achieves ultra-low power consumption both in the working and idle mode through the precise control and optimization of its firmware. The read / write / idle power consumption of AP860 is 2.2 W / 2.4 W / 0.7 W, which shows that it is more power-efficient than AP423.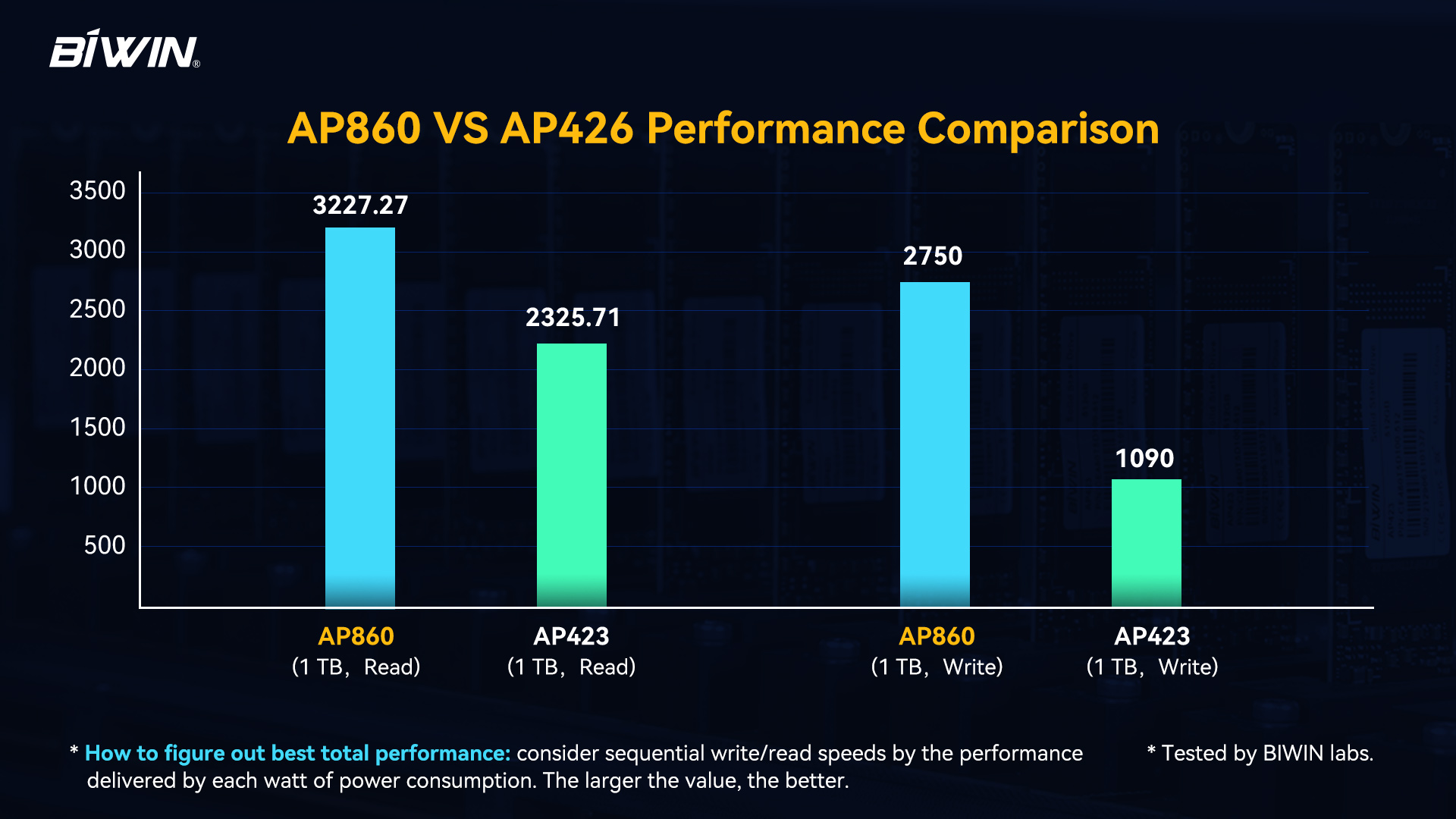 And this AP860 comes with a 1.5 million hour MTBF as well as a 3-year warranty, ensuring stable performance for hours of operation. Featuring unparalleled performance, low power consumption and high reliability, AP860 works across Win10, Win11, Linux, Ubuntu, CentOS and other operation systems that support Intel and AMD PCIe Gen4.
Putting the integration of R&D and IC packaging first, BIWIN will continue to leverage its advantages in storage media characteristic analysis, firmware algorithm development, IC packaging, test solution development, and global brand operations. Also, the company will make great efforts to bring new PCIe 5.0 SSDs to process big data at faster speed.