Competition doesn't get any tougher than the LPL (League of Legends Pro League), the top-level league for the game in China.
To compete at the highest peak, the LPL esports team WBG (Weibo Gaming) has chosen Predator storage as an official partner. Under an official Acer Predator license, BIWIN designs, builds, markets, and sells Predator branded storage.
With stars on the WBG team such as TheShy, Xiaohu, and Crisp, experts and fans alike believe the team are on the path to game glory, a pro league contender.
With this partnership, WBG team now uses Predator PC storage for its exceptional performance in their daily training, preparing the squad members for even better results in their competitive events.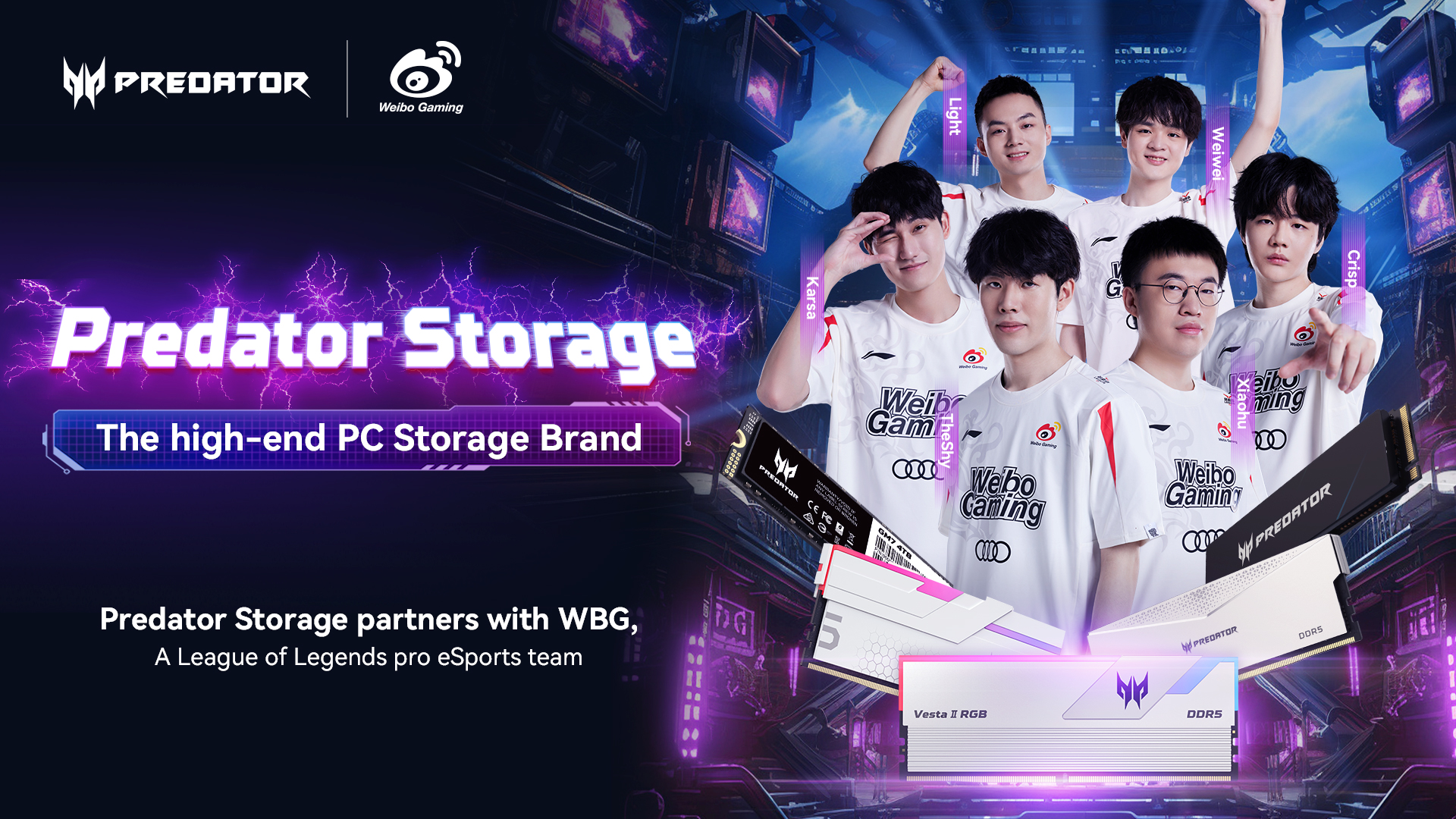 Predator, the high-end PC storage brand, partners with WBG, a League of Legends pro eSports team
Predator and WBG share a heritage of excellent performance in the midst of extreme competition.
The WBG League of Legends team competes at the pinnacle of pro esports, while Predator brand is winning gamers' hearts and minds with its world-leading high-end gaming storage. The formidable partnership of these two brands underlines the fusion of hardware technology and esports which not only enables the pro level of competition but also allows players at all levels to improve their gaming experience.
Tailored as well for geek gamers and overclocking enthusiasts who pursue peak performance, Predator storage offers users a range of high-performance memory and solid-state drives, including the Hermes DDR5 RGB, Pallas II DDR5, Vesta DDR4 RGB, GM7000 SSD, GM7 SSD, and more.
These products ensure excellent system performance and gaming experiences for any gaming rig. According to industry experts, Predator storage products have broken speed and performance records while incorporating game-inspired designs—a winning combination that is becoming the top choice of gamers worldwide.
The success of Predator in high end PC storage is a testimony to the quality of BIWIN's latest production efforts. Like WBG, Predator storage was Born to Win.
Game on.