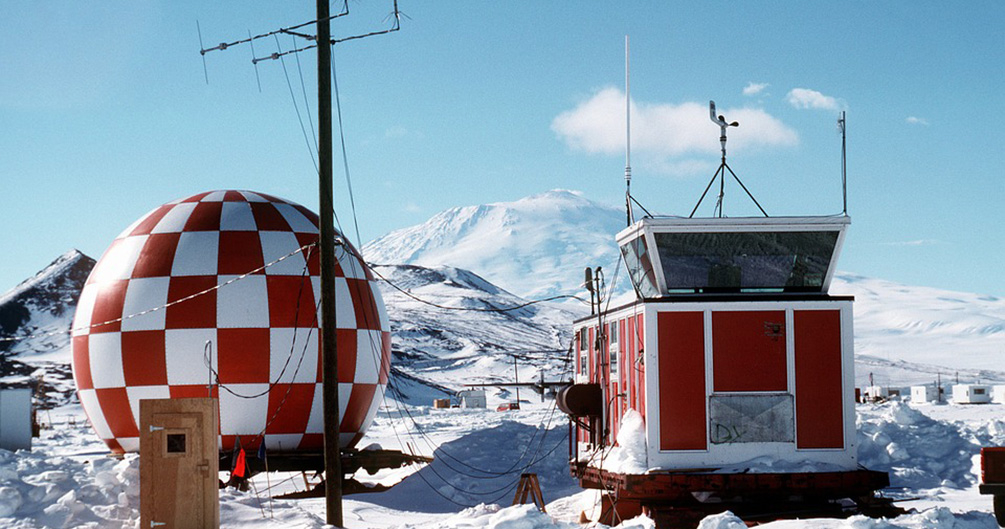 Through communication and cooperation with BIWIN team, the solution provider of an outdoor meteorological monitoring station set up by a domestic institution finally realized a data acquisition and storage solution that could meet such characteristics as wide temperature operation, sustained high performance reading and writing, and power failure protection.
Background Introduction and Challenges
The project team from BIWIN carefully analyzed the pain points of customer demand. Firstly, the data acquisition device needs to write data continuously and uninterruptedly 24/7, and the writing speed is also strictly specified; secondly, when working outdoors, the acquisition equipment will undergo severe weather such as blazing sunshine and heavy rain, large temperature difference between day and night, and even snow disaster and freezing cold. There may even be accidental power failure in extreme weather.
Solutions
Supported by FW algorithm, a stable performance under high-density reading and writing will be ensured:
With the industry-leading storage algorithm and firmware development capabilities, BIWIN is capable to ensure a stable high-density write speed through V-REC algorithm optimization, and keeps the whole disk write speed above 400MB/S continuously at extremely high and low temperature. In addition, the product supports end-to-end data protection to realize the integrity of data transmission, and the S.M.A.R.T. monitors and adjusts the operation status of the storage product in real time, to ensure the stability of equipment operation.


Strict incoming material screening + customized heat dissipation design, to ensure stable and efficient storage under wide temperature range:
According to application requirements of wide temperature operation of the product, the project team developed a secondary screening scheme for particle level and finished product level based on the in-depth study of the characteristics of NAND Flash and finished product, ensuring the stable operation of the product at -40°C~85°C. In addition, BIWIN also carries out special heat dissipation design for the product, achieving over 30% of heat dissipation efficiency increase, so as to deal with extreme environmental challenges through a combination of measures, thereby ensuring efficient storage of the equipment in wide temperature scope.


Hard core PLP technology adopted, supporting abnormal power failure protection for more than 20,000 times:
In order to cope with unexpected power failure caused by extreme environment, BIWIN team loaded PLP power failure protection technology in this project to provide an effective countermeasure for unexpected power failure. Monitor power supply in real time through built-in power detection chip, and once any abnormality is detected, power-off protection module will be enabled immediately and power will be supplied continuously from the tantalum capacitor, to provide enough time for DRAM cache data to be transmitted in a reliable way to flash, thus effectively avoiding serious accidents caused by power failure such as inability to recognize dish and firmware loss, thereby ensuring the safety of the firmware program and in turn ensuring the security of data storage. A single equipment will support abnormal power-off protection for more than 20,000 times.
Product Support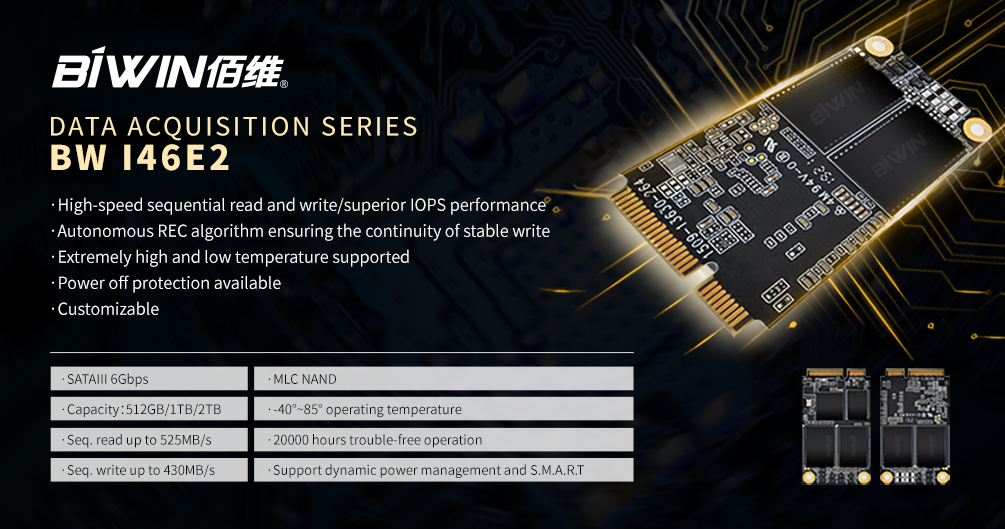 Conclusion
In this case, BIWIN solved the customer's customized requirements in this data acquisition project in an effective manner based on the whole process of product development including raw material screening, firmware development, hardware optimization, and reliability testing. Relying on BIWIN's one-stop IC solution, we quickly formulated a product definition for customers, developed product solutions with industry attributes, and ensured the final mass production and timely product delivery. Each piece of BIWIN products have to pass strict industry-grade reliability test before leaving the factory, so as to ensure that the product will always maintain a stable and reliable state in the actual operation, which will greatly reduce the follow-up maintenance cost for the customer and assist the customer to achieve better TCO (total cost of ownership) control.